New videoclip by Feundeskreis Videoclips about proceedings and support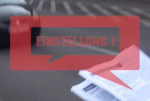 Freundeskreis Videoclips produced a 7 min clip on the case, German with English subtitles:
Download (36mb) | for big screens (222mb) | Flash
Florian L., Axel H. und Oliver R. were arrested after they allegedly tried to set fire on military trucks, made by MAN-AG in Berlin. The same day, Andrej Holm was arrested and flats and places of employment of three others were searched.

The short film introduced the alliance for the dismissal of the §129(a) proceedings. Christina Clemm, attorney of Andrej Holm, explains the case, the investigations and why everyone thus is objected to suspicion. The constructions that intend to justify the accusation "Membership of a terrorist organization according to §§129a StGB ('militant group (mg)')." are as adventurous as the paragraph 129a itself.

As it is, the Federal Armed Forces (FAF) could fulfill at least three matters of fact downright. During the G8 summit the FAF trained with 2450 soldiers, 5 army officers and 16.000 cops the "military-civilian teamwork" (Printed Matter 16/604) and was able to "intimidate the population considerably" (cit. §129a). Additionally, their "Quick Reaction Force" removes "political, constitutional, economical and social basic structures" (cit. §129a) in Afghanistan and elsewhere.

This comparison was tested by the Federal Supreme Court and the proceedings against the three anti-war activists were down-graded to "Establishing a criminal association", not to substantiate the obvious: The Federal Government and the Federal Armed Forces as an executive agency are the actual criminal organization!

Solidarity no paranoia!